The opinions expressed by the bloggers below and those providing comments are theirs alone, and do not necessarily reflect the opinions of Ryma Technology Solutions. As they say, you can't innovate without breaking a few eggs...
Bloggers

Val Workman is a Fellow of Ryma Technology Solutions, and long term contributor to the product management community.

Val has direct experience in successfully leading the deployment of over 50 formal Communities of Practice. He has participated in over 250 deployments spanning a timeframe of over 15 years, in a wide range of industries such as Aerospace and Defense, Food Manufacturing, Energy, Woman's Apparel, Telecommunications, Medical Devices, Electronics, Home Appliances, Scientific, Mining, Technical Services, Software, and Publishing. These communities have been both private and public.

Val has served in the Boy Scouts of America in various capacities for over 30 years throughout many regions in the United States. He has over 50 years of combined service experience with volunteer organizations such as the Jr. Leadership Council of Austin TX, Product Camp, PDMA, INCOSE, SAVE, AIPMM, Republican Central Committee, and PMA. He has participated in the successful development of hundreds of volunteer leadership groups.

He has also served as Director of Global Marketing at Telelogic. He served as Director of Space Commercialization at EDS, and CEO at Sumatran. He currently sits on multiple Boards in Austin TX. He served as Sr. Lead on the Committee for Reusable Launch Vehicles under Senator Graham, and Director for the Committee on System Engineering Certification for the State of Texas under Governor Bush.

Val has thousands of hours experience training in both academic and corporate environments. He has taught Math and Science at Saugus High School, University of Southern Utah, University of Malaysia, and the University of Soul. He taught Systems Engineering at San Jacinto College and Product Management at Texas State College. Val has taught the principles of product management in a wide variety of companies and applications across America such as Abbot Labs, Motorola, GE Health Care, Ericson, NASA, Thompson, SAIC, Anderson, Techtronic, Logitech, Panasonic, BOSE, Wrigley, CheckFree, Visa, Chicago Board of Trade, Federal Reserve, Nextel, AT&T, MCI, Raytheon, Lockheed, Northrop Grumman, Boeing, Meredith, Bertelsmann, Oceaneering, Tyson Foods, Ben and Jerry, Alcoa, Caterpillar, Otis, Harley Davidson, National Oilwell Varco, Vitec, High Performix, and the DOE.

Val has successfully coached CoP leaders and product managers over the last three years. As a result, over 130 new product managers and community leaders have received personal guidance and vision from Val. Today Val's time is in high demand, and is limited to the initial setup and launch of new communities.

Val has worked as the Product Manager for over 7 years on products such as Siemen's Team Center and Mercury's Test Director. He has worked on multiple product management teams for companies such as Ford Aerospace, Raytheon, Vitec, and FreeScale. He has been continuously engaged in this practice beginning in 1983. His 20+ years of experience helps turn academic theory into daily practice.

Val has lead the selection and installation of over 580 different software applications supporting product management activities. Val is one of the authors of the APM deployment methodology, which provides the encapsulation and modularization of the technology, culture, and processes required for a truly incremental deployment of change.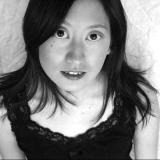 Kimberley Chan a writer and marketing specialist at OneDesk Inc.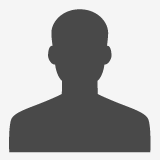 Guest has not set their biography yet